Connecting Resi Import
Now with Resi Studio you can import your sites into Mere Tech.
Prerequisites
Setup
Confirmation
Prerequisites
Resi Media Sites Feature
Studio Content
Playlists
Resi Media Sites Feature
You must meet these conditions:
Resi On Demand Pro or Enterprise subscription
After October 19th, noon pacific time
Studio Content
You need to make sure you have On Demand content in Resi Studio
Playlists
You should have your content organized into Folders or "Playlists" for you to be able to import your data.
Please be sure to have a thumbnail for the videos.
Setup
After logging into studio, you can create a new site.
Create Site In Studio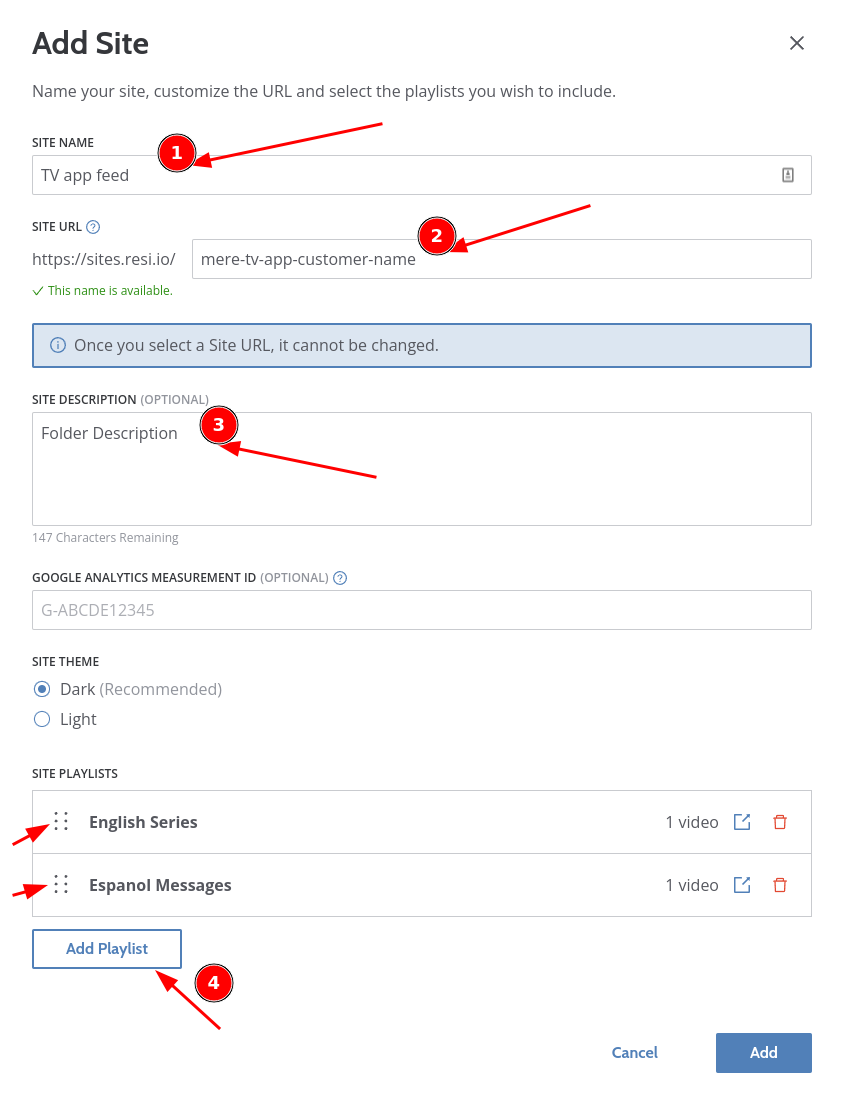 Note #1 This comes across as the folder name in Mere Tech
Note #2 You will need to make sure you remember this
Note #3 Does not actually impact anything on the Mere Tech side
Note #4 We will honor the order here
Import in Mere Tech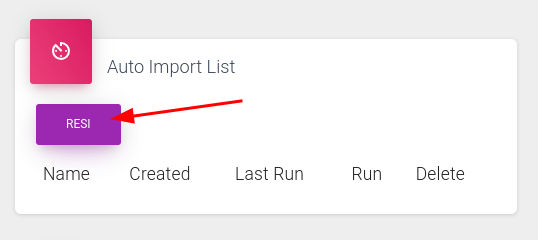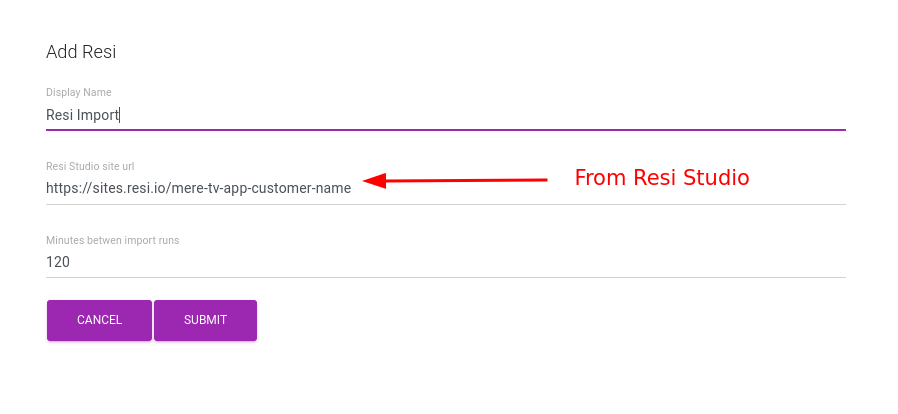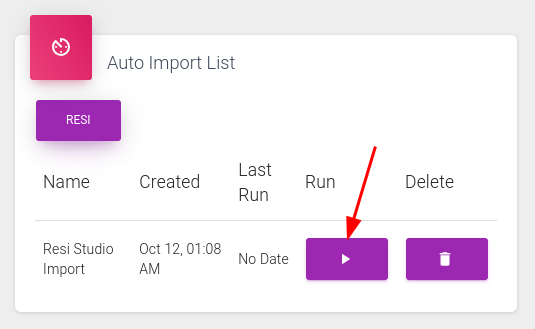 Confirmation
After you click run, you should see the date update.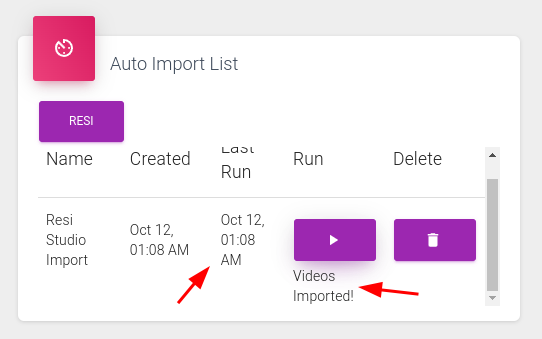 In your Media section you should see your folder and content come over